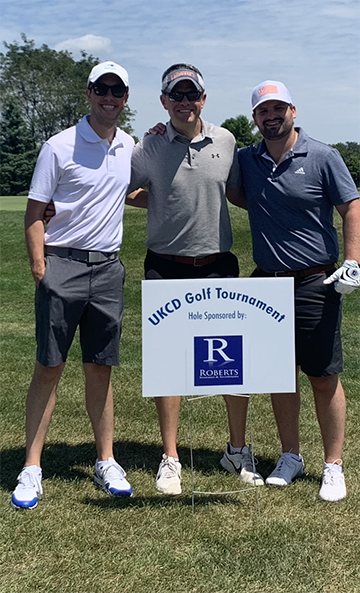 2019 UK College of Dentistry Alumni Association Golf Tournament, August 10, 2019.  Pictured from left to right are Dr. Tyler Bolin, Joe Roberts, and Dr. Cole Hackett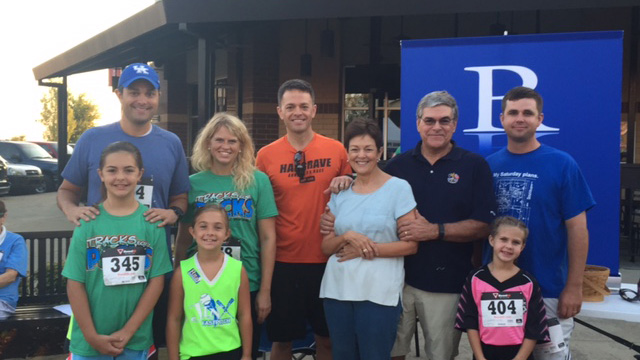 Roberts Insurance participated in the Madison County Tracks for Packs 5K Run/Walk in Richmond on September 10, 2016.   This yearly event helps to raise money to benefit the Madison Backpack Program.  The program helps to provide more than 1,700 backpacks full of food each month to less fortunate students and their families.  This year, the event raised $26,929.96!    From left to right, pictured are:  John Roberts, Claire Roberts, Molly Neeley, Kristen Whitaker, Joe Roberts, Cathy Roberts, Bob Roberts, Drew Alexander & Lainey Alexander.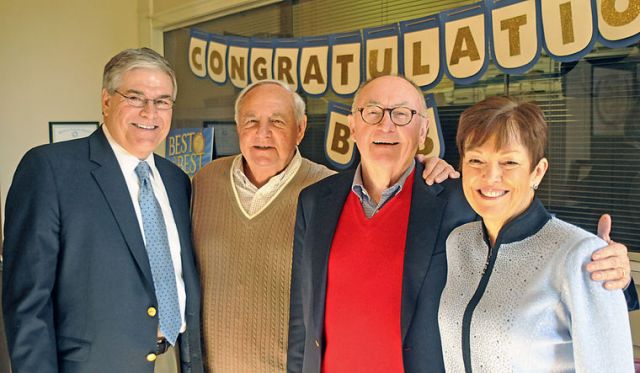 As seen in the Richmond Register on 1-21-16 in an article by Bill Robinson, "Legendary EKU Football Coach Roy Kidd and Richmond Mayor Jim Barnes were among a steady stream of well wishers who visited Bob Roberts at Roberts Insurance & Investments on Tuesday to congratulate Roberts and his wife Cathy on their business' 45th anniversary.  From left are Roberts, Kidd, Barnes, and Cathy Roberts.
Scholarship And The Past Winners
Each year, we are proud to present the Roberts Insurance Scholarship – a one-time, $1,000 scholarship given to a Kentucky High School Athletic Association (KHSAA) Boys Basketball tournament participant based solely on academic achievement to be used at a Kentucky college or University.  The winner is chosen randomly and the award is given out during the KHSAA Boys Basketball Sweet Sixteen Tournament.  Past winners are featured below: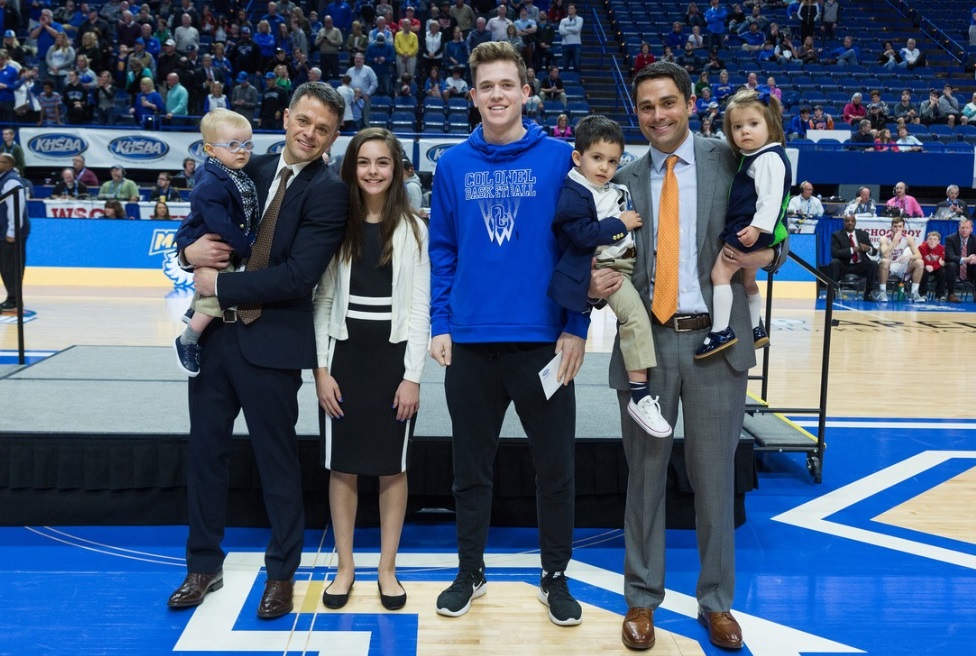 Congratulations to the 2017-18 winner of the Roberts Insurance Scholarship.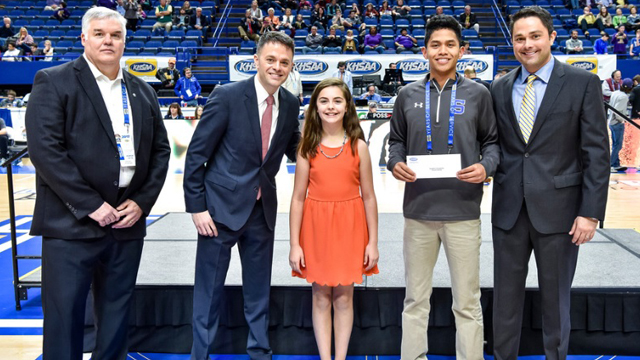 Congratulations to Vincent Dumlao, winner of the 2016-17 Roberts Insurance Scholarship. Vincent is a member of the 2016-17 Scott County Cardinals team.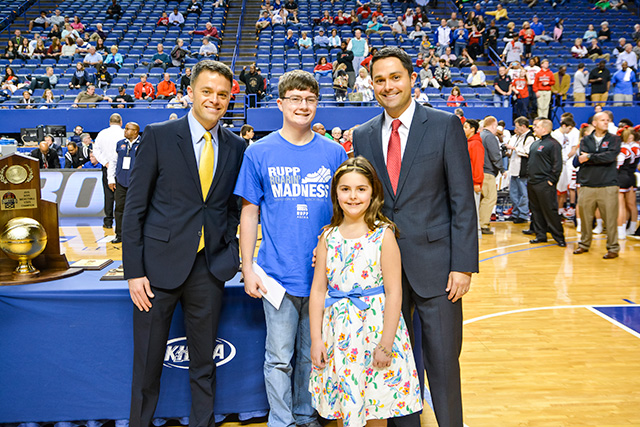 Congratulations to Clay Smotherman, winner of the 2014-15 Roberts Insurance Scholarship.  Clay is a member of the 2014-15 Calloway County Lakers team.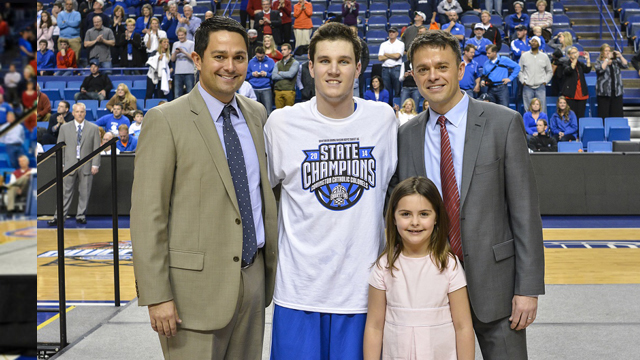 Congratulations to Ben Heppler, winner of the 2013-14 Roberts Insurance Scholarship.  Ben is a member of the 2013-14 Covington Catholic Colonels State Champion team.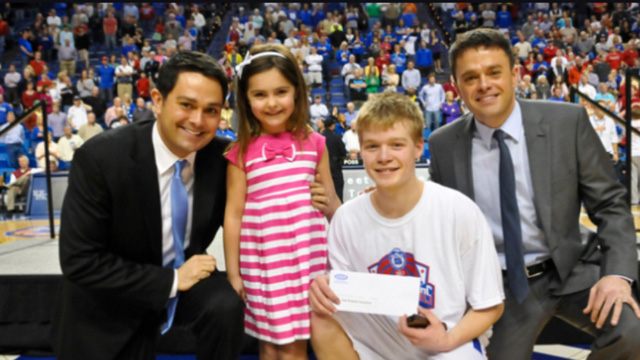 Congratulations to Daniel Parke, winner of the 2012-13 Roberts Insurance Scholarship.  Daniel is a member of the 2012-13 Madison Central Indians State Champion team.